Custom Patches
For Jackets
Ranging from military and rescue services to the fashion industry, custom patches for jackets are a perfect way to elevate the look of a coat. At Embroidersly, we have top-notch quality and finely detailed custom monogram for jackets that spruces up the jackets. Personalized patches for jackets are a great way of defining personality.
The patches are perfect for promotion and if you want to enhance the branding value. In addition, we have a predesigned range of embroidered patches available with innovative designs. We pride ourselves on being one of the leading names to offer custom badges for jackets, irrespective of the fabric, style, thread count, or others.
Custom Leather Patches For Jackets
At Embroidersly Digitizing, we offer customized leather patches for a variety of jackets. Our leather patches are intricately designed and can be sewn on varsity jackets, denim jackets, flak jackets, monkey jackets, bomber jackets, long/short jackets, and sports jackets. We have acquired the Wilcom digitizing software to ensure the designs are properly curated.
In addition, we source fabrics and threads from reputed suppliers to ensure zero thread breakage. Also, we use multiple threads to make sure the stitches remain secure. Depending on the design, the patches are sewn with the help of hemming, chain, and satin stitches. Our computerized machines enable us to deliver exceptional quality standards.
Custom Back Patches For Jackets
Embroidersly Digitizing offers custom embroidered patches for jackets, which can be applied with the help of an iron. Our patches have a layer of highly sticky adhesive, which melts on the jacket to make sure the patch sticks properly. These patches will help add a sense of style to the jackets while reflecting the identity.
We have premium and high-end materials available that promise precise embroidery. In addition to the iron-on patches, we have sew-on patches available, so you can select the desired attachment option that aligns with your preferences. Our customized back patches are an apt way of showcasing and individualizing your look.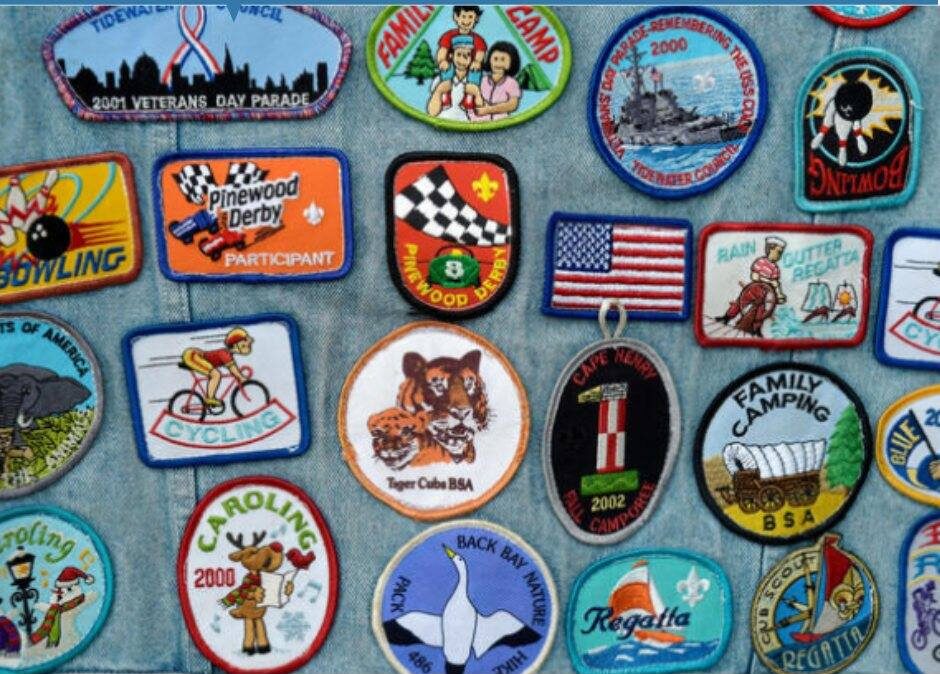 Personalised Logo

Patches For Jackets
The logo patches are an exceptional way of creating brand awareness in the market. For this reason, Embroidersly Digitizing is offering logo patches for jackets, with which we create a brand logo on patches and advertise them with the giveaway jackets. In addition, the patches can be sent with promotional bags to potential clients.
Put the patch on the desired position of the jacket
Cover the patch with a thin cloth and press the iron on the cloth (avoid ironing the patch directly)
Keep the iron pressed for 40 to 60 seconds while setting the iron at 120 degrees Celsius to 150 degrees Celsius
Take off the iron and check if the patch sticks to the surface. If not, repeat the third step again
Frequently Asked Questions