A logo is one of the most important parts of every brand, and an ill-presented logo can cause serious damage to the brand's reputation. To help you save your brand and spruce up the brand image, we are offering logo digitizing solutions. At Embroidersly, we take pride in offering professional logo digitization and computerized logo services.
We are a professional team of digitizers and graphic designers to make sure there are no compromises on your brand symbols. Our team leverages the advanced Wilcom software to make sure the digitized logo is finely detailed and reflects your brand theme. The digitized logos can be machine embroidered without compromising on the quality of detailing.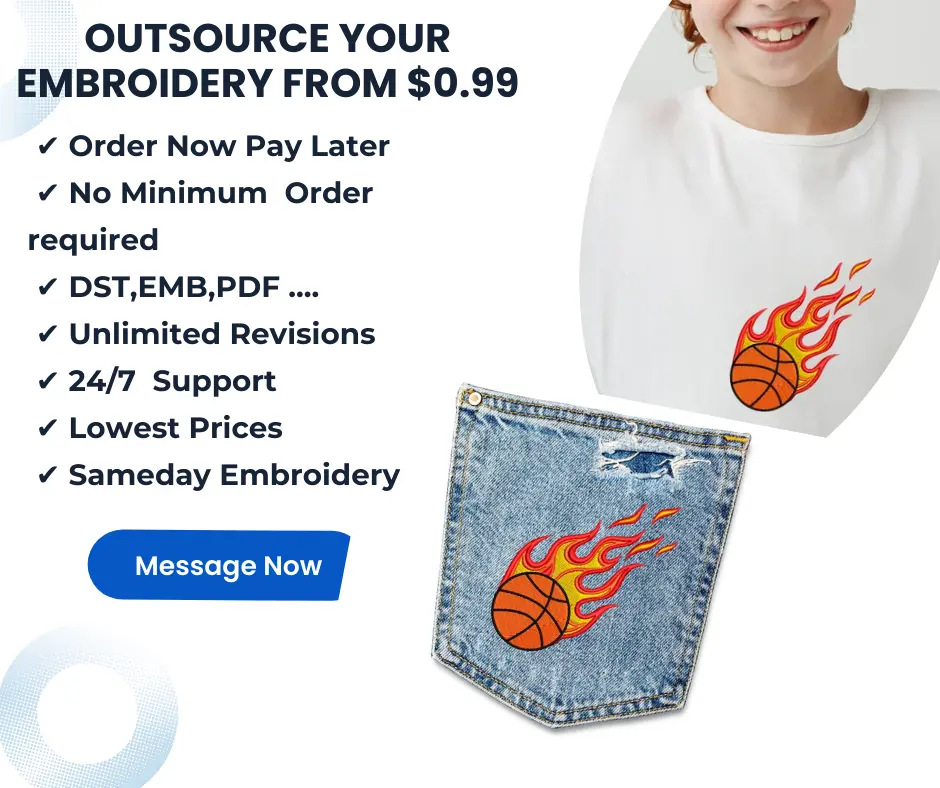 Need Embroidery Logo Digitizing
Every brand and company that's been searching, "I want to digitize my logo for embroidery!" your search ends here. That's because, at Embroidersly Digitizing, we are offering logo digitizer embroidery as well as logo vectorization to offer full-range solutions to all our clients. This is because we believe in fostering long-term and beneficial relationships with our clients.
Our professional embroidery digitizing services are available at the most affordable rates as well as faster turnaround time because we want our clients and their business to be operational at all times. We offer to digitize the logos for bags, shirts, jackets, caps, hats, and more, depending on our clients' requirements.
Logo for Machine Embroidery
It's common for the brand logo to come out inexact, which is why at Embroidersly Digitizing, we are offering a logo digitizing service. With our services, we digitize the general artwork along with vector art service to make sure the details are well-preserved. A digitized file is used in the embroidery machines, so the embroidery is done to perfection.
In addition, we offer exceptional support and sales services to our clients because we believe in delivering quality. We promise to offer high-quality digitized logos because our clients' satisfaction is our utmost priority. We take pride in the quality, and with the combined experience of decades and advanced software programs, we deliver exceptional results.
Get Digitize Logo for Embroidery
At Embroidersly Digitizing, we understand that every client is different, and so are their logos. For this reason, we start every logo digitizing order from scratch to ensure all the quality factors are kept in consideration. We consider the type of fabric and size of embroidery to make sure the logo is detailed, sequenced, and scaled properly.
Outsource Logo Digitizing For Embroidery
Brands and businesses have many tasks on their plate, which makes it challenging to complete the logo digitizing process in-house. In addition, one needs specific expertise and resources. For this reason, you can depend on Embroidersly to outsource embroidery digitizing and logo computerize embroidery task. We have the expertise, resources, and a well-established team to complete the task on time.
In addition, we provide digitized logos in various formats to make sure our clients can create a perfect brand image for themselves.
Digitize Logo for Embroidery Online
At Embroidersly digitizing, we believe in delivering comfort and satisfaction to our clients. This is why we are offering online services, so you don't have to leave the comfort of your space to get the logo digitized. Our logo digitization services are available online, and we have an extremely prompt team available to answer your queries. We have a specialized team to provide support services, so whenever you contact us for digitizing orders, you will always get a quick response. In addition, we accept online payments as well to optimize the payment process. Embroidersly Digitizing has a secure, affordable, and hassle-free payment infrastructure for our client's ease.
Our Logo Digitizing Process
Embroidersly digitizing has created a simplified approach for logo digitizing because your convenience is our top priority. Our easy and simple digitizing process entails;
Send us the logo or upload it in the form, along with the prerequisites, such as fabric and size
After uploading the logo, our team will provide the estimated stitch count as well as the price quote
Once you are satisfied with the design, we will process the order and deliver the digitized logo within two to six hours.
We ensure timely deliveries because we understand the importance of logos for the brand. However, we also provide rush orders.
Same-Day Digitize Logo for Embroidery
A logo works as the brand foundation, which is why we are offering same-day logo digitizing service. When you provide us with the general logo, our team will use the latest version of Wilcom software to digitize the logo and deliver it within two to six hours. In addition, we can process rush orders and revert back within three hours with premium results.
We Digitizing Your Logo for Embroidery at Low Cost
At embroidersly digitizing, we understand that high costs can be challenging for clients to afford. For this reason, we have set the most affordable rates for our premium and top-notch logo digitizing service. Our digitizing costs are affordable for every client, and you can get the file in multiple formats, promising ultimate convenience.
Frequently Asked Questions